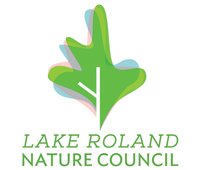 The Lake Roland Nature Council believes that a safe, secure, nurturing and civil environment is essential in accomplishing its mission to create a positive recreational and educational park experience.
This policy promotes mutual respect, civility and orderly conduct among all park employees, park volunteers and the general public. The policy is not intended to deprive any person of his/her right to freedom of expression. Rather, it is intended to maintain, to the extent that is possible and reasonable, a safe, harassment-free workplace, recreation space and educational space for park patrons, volunteers, and staff that is free of disruptive, demeaning, intimidating, threatening, or aggressive behaviors.
Park staff and volunteers will treat fellow staff members, fellow volunteers, and members of the public with respect and will expect the same in return.
Park staff and volunteers will not conduct business with those who use obscenities or otherwise speak in a demanding, loud, insulting, or threatening manner.
Volatile, hostile, or aggressive actions and words will not be tolerated, and individuals who engage in these activities may face penalties up to, and including, criminal prosecution.
The Lake Roland Nature Council seeks to foster a park community that encourages understanding, appreciation and acceptance of all within the park including the patrons, the various membership groups, the volunteer base, and staff. Furthermore, the Lake Roland Nature Council believes that a broad representation and participation of our overall society adds a significant value to the park experience for each of us, and that these valued experiences are enhanced by embracing underrepresented and underserved communities both in race, religion, and sexual orientation. The park is for everyone to enjoy.
Park patrons are expected to observe, obey and respect all park rules and park signage and failure to do so will necessitate park staff and volunteers intervening when a park patron fails to comply. As the park is open seven days a week year-round, the park is maintained seven days a week year-round, therefore if there is an area park under maintenance, or a trail is closed due to maintenance, patrons are expected to observe, obey and respect any and all temporary signage or onsite guidance provided related to the ongoing maintenance. Staff and volunteers operate equipment ranging from chain saws to heavy construction equipment, at times with a limited field of view for the operator. Patrons that fail to comply and enter an active work area may put themselves at risk of significant injury or death. In these situations when a patron fails to comply and enters an active work area, if park staff or volunteers are required to raise their voice to obtain the attention of a non-compliant park patron, it is out of an abundance of concern for the patron's personal safety.
If you are ever subjected to volatile, hostile, or aggressive actions and words while you are visiting Lake Roland, please contact Baltimore County Park Staff and the Lake Roland Nature Council immediately. If you feel you are in imminent peril, call 9-1-1, Park Staff can be contacted via police radio in the event of an emergency.